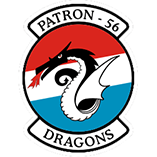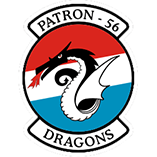 US Navy Patrol Squadron VP56
Recent events in world history have reinforced the need for secure coastal defense. From the cold war to the war on terror, the first line of defense is the coastal patrol. This website is dedicated to the people who have taken a direct role in protecting the United States and allies. All of us who live in a free society owe so much to those who have taken up this important work.
VP56.org is a privately curated historical site with the aim of bringing people together who have served in VP56 and their family members as well. For those wishing to honor a family member who was a VP56 shipmate, please contact us via the contact page with details. A fitting tribute will be added to the tributes page. Photos and anecdotes are welcomed.